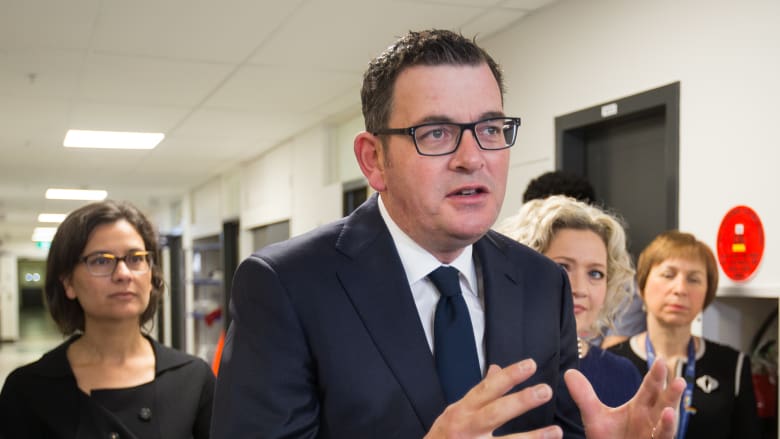 The Victorian Labor government has promised a spending blitz on public transport in the lead up to the November election.  In a speech marking 100 days to the poll, Mr Andrews, The Premier, has declared he will "double down" on the infrastructure spend.  An increase, rather than slowing the pace.
He says "That's why a re-elected Labor government will undertake an investment in road and rail the likes of which our nation has never seen".  Whilst Mr Andrews speech did not outline specifically which projects would be given the go-ahead, we believe you can read between the lines.
The State government has already promised $5 billion for the airport rail link.  A project which the Federal government also wants to fast track.  One might say that this is the project that Mr Andrews is referring to when talking about an investment in rail.  However he later hinted at further infrastructure commitments that will provide "the real answer" to population growth.
Therefore it only requires a bit of logic to hypothesise that his specific reference to rail investment suggests that Melbourne Metro 2 is on the agenda.  The extension creates a connection between Clifton Hill, through Fishermans Bend and then under the river to Newport.
The Greens have been heavily spruiking the extension of Melbourne Metro 2.  They describe it as the next chapter in Melbourne's public transport network.  It becomes quite easy to establish that this project is very high on the agenda for Melbourne.  All persuasions of politics have established that Fishermans Bend is crucial to the future of Melbourne.
The improvement and investment in infrastructure like this means that Fishermans Bend will only become an even more desirable destination.  Residents will have the choice to live in the medium and higher density properties.  New apartments and townhouses in the area will benefit from the best transport links and amenity found anywhere in Melbourne.