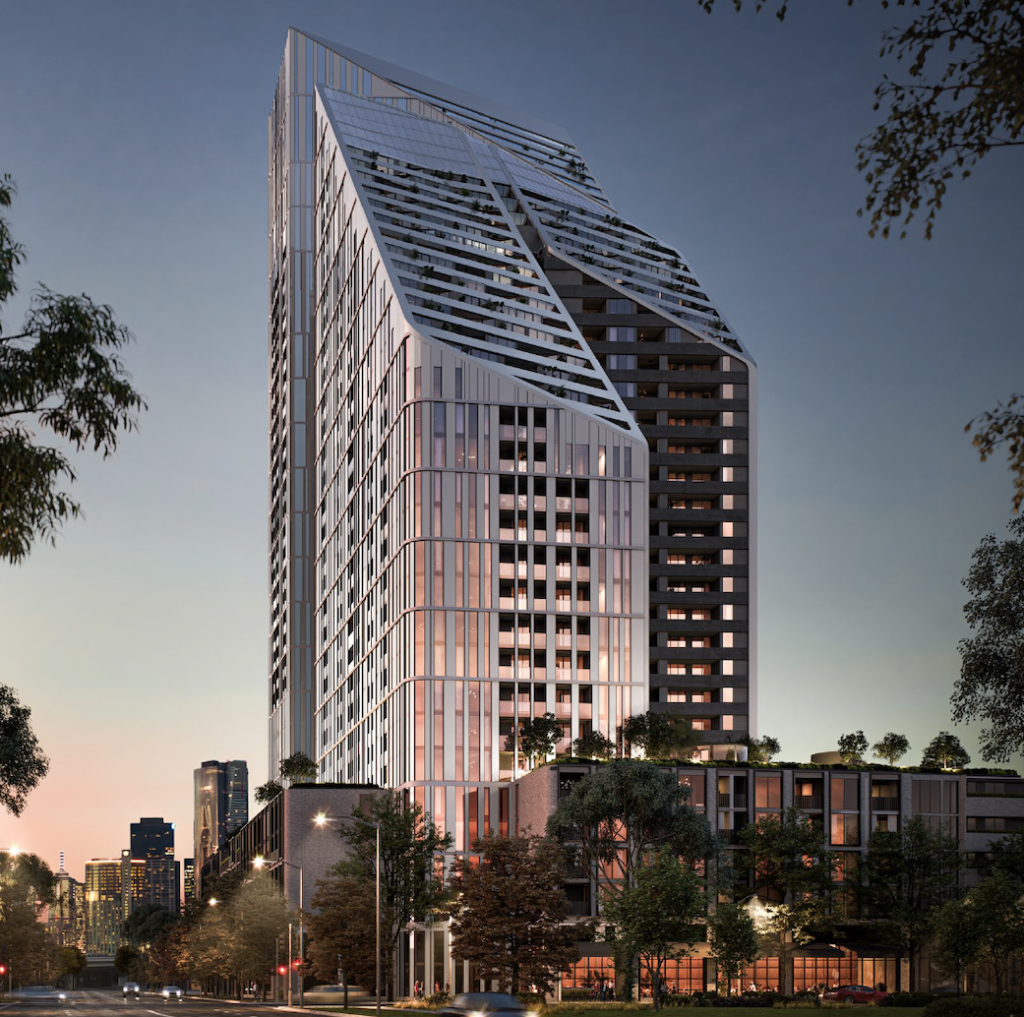 Iconic
The most significant building in the area with CBD and protected water views, R.Corporation has deliberately designed R.Iconic as a respectful addition to the architectural landmarks this city is already known for.
R.Iconic is positioned in a well-established extension to the south of the CBD with a wealth of nearby amenities. Retail and dining, fresh food markets, commercial precincts, entertainment and recreation facilities – all add to this thriving location within the Capital City Zone.
1br from $518,000
2br from $725,000
3br from $1,095,000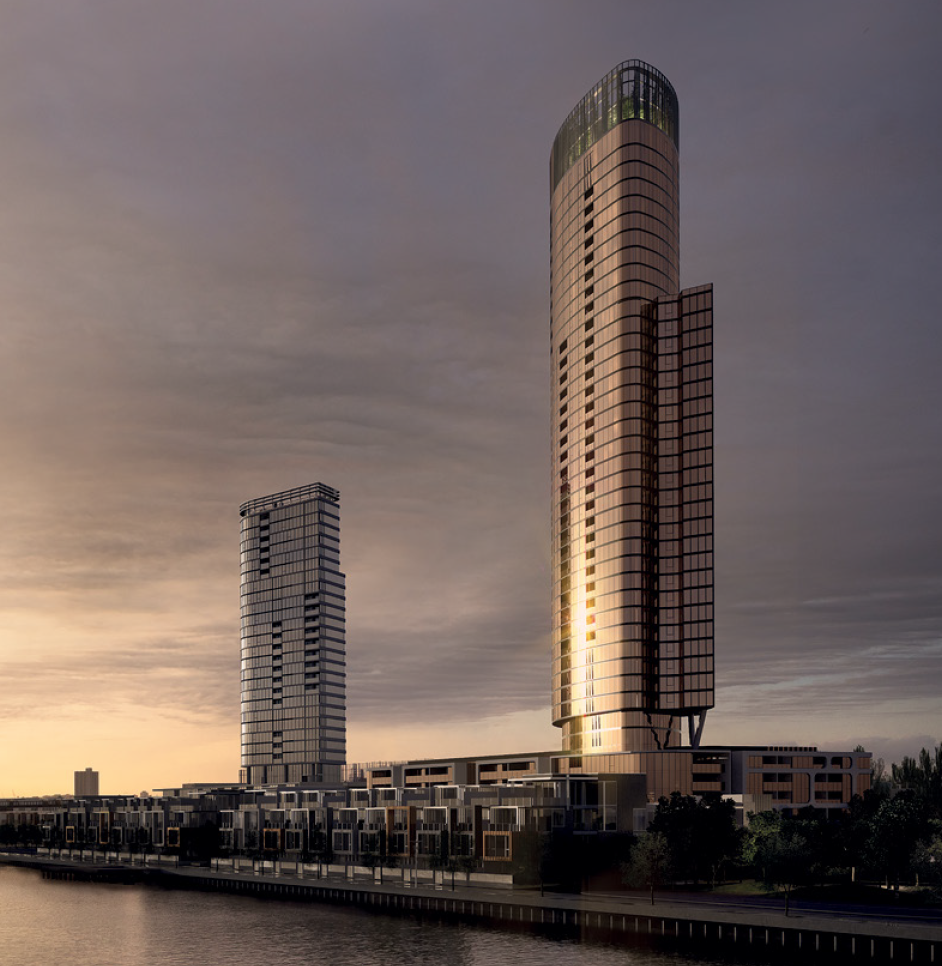 Voyager
Standing 43-levels high, Mirvac's Voyager is the tallest building at Wharf's Entrance at Yarra's Edge. . A short riverside stroll to Melbourne's CBD, Voyager signals a new beginning for an exceptional life at Yarra's Edge. A rich offering of Melbourne's culture, shopping and dining is available at the discerning resident's leisure.
1br from $579,000
2br from $706,000
3br from $1,311,500
---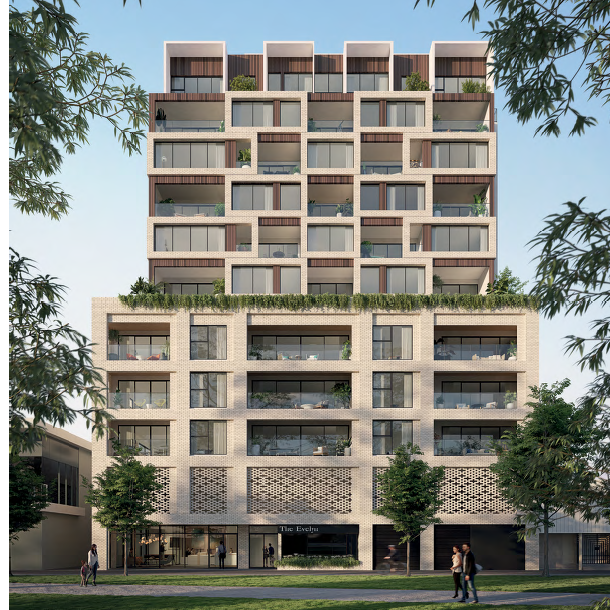 The Evelyn Residences
This new building is unique in it's offering for residents and we believe it's one of the best opportunities in Port Melbourne that we've seen. Every single residence offers city and park views that can never be built out.
Only 23 apartments set across 9 levels with a maximum of 3 homes per level, the majority will only have 2 per level. The building will offer a mix of 3 and 4 bedroom home sized residences. Two glorioius double level penthouses will sit atop the building for very special owners. The smallest property is 170sqm internally.
3br from $1,408,000
4br penthouses from $2,430,000
---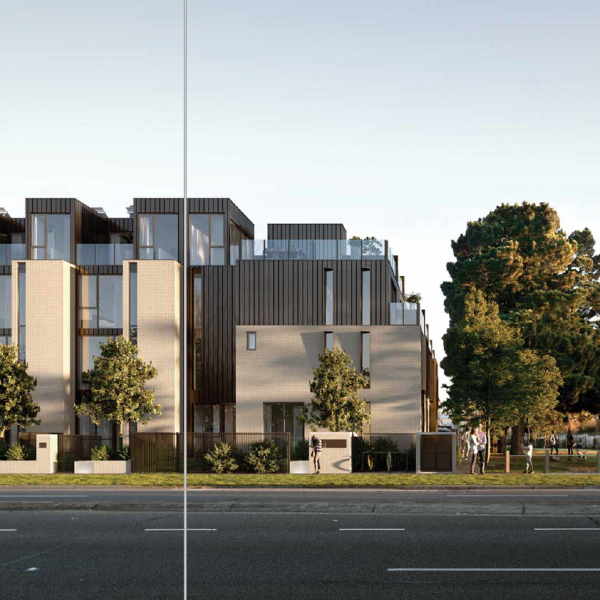 The Evelyn Townhomes
Between the city and the bay, Port Melbourne is all of everything you could ask for. This part of Fishermans Bend is lower in density and will be in high demand. It has city style, and a village vibe, calmed by the ocean and soft sandy beaches.
A rare offering of large 3 and 4 bedroom private residences within an inner-city address, designed to provide abundant natural light. High-end materials are used at every point. The timber floors, Miele appliances, polished benchtops and joinery all come as standard.
3br from $1,260,000
4br – $2,375,000
---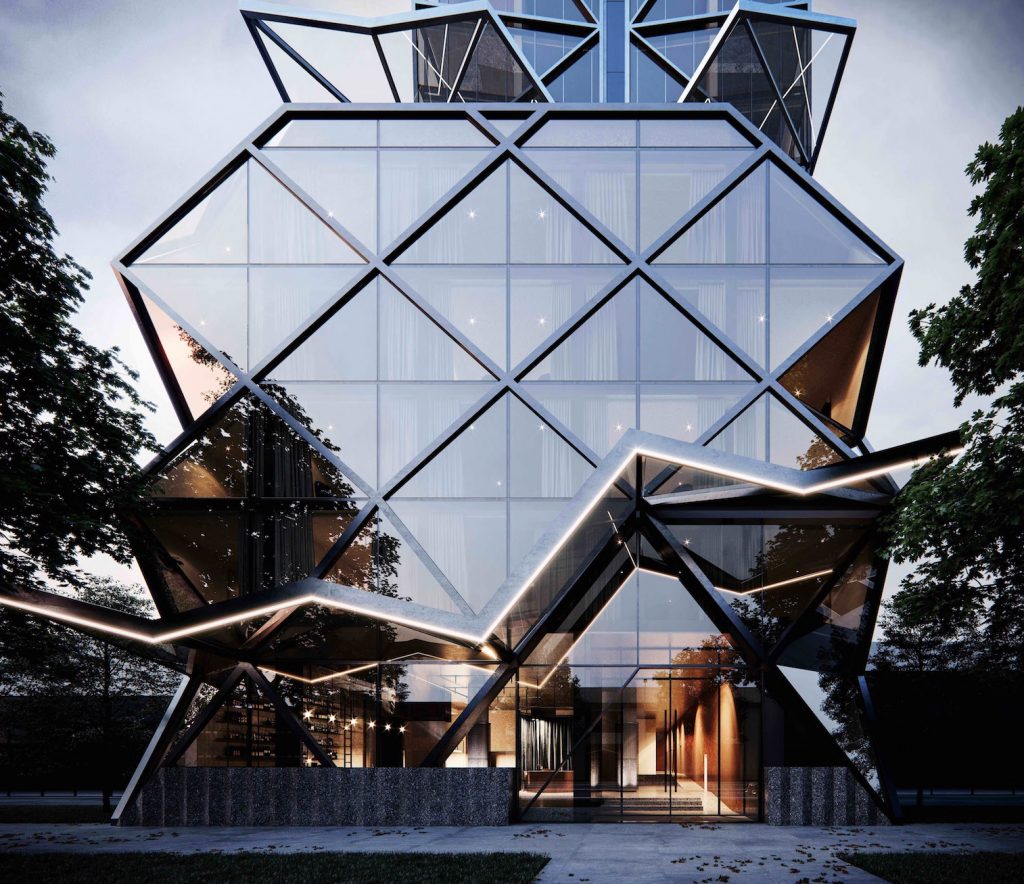 Normanby
Normanby is located in a prestigious inner-city enclave, with both the CBD and Fishermans Bend on its doorstep. The development features an international hotel and exceptional residences commanding city views.
From Normanby, it's a short walk or tram ride into the CBD or South Melbourne. With fresh produce and coffee always on hand at the local South Melbourne Market.
1br from $501,000
2br from $716,000
3br from $1,353,000
---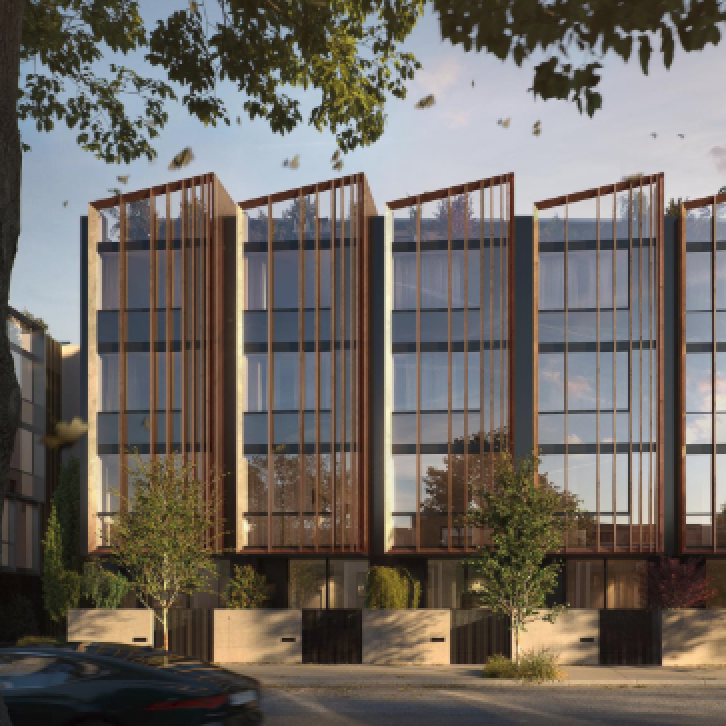 Habitus
This boutique development of 16 three bedroom townhomes is beautifully executed through finely crafted design, stylish detail and brimming with a wealth of personal touches. Only a few remain.
These townhomes start at $1.93m – ONLY 3 remain
---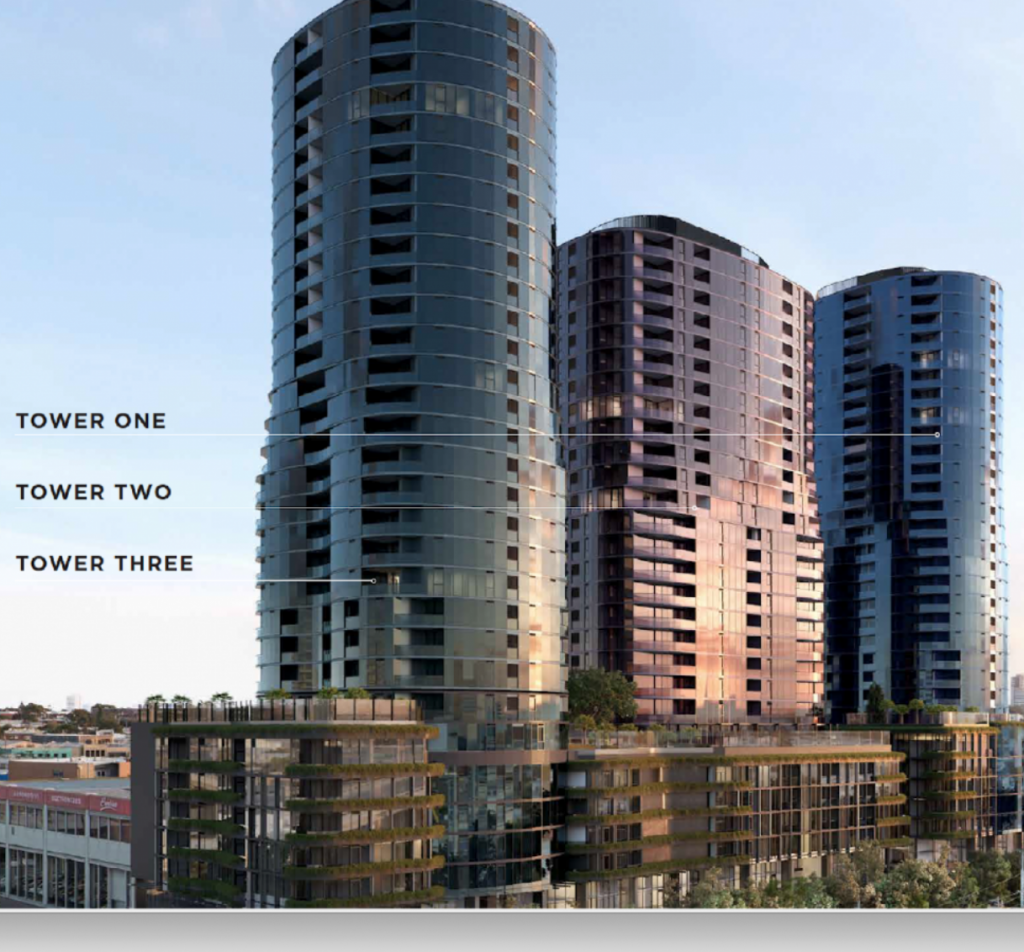 Fifteen85
The first of three towers at Fifteen85, enjoys its proximity to Melbourne's CBD, Docklands and the Crown Casino, as well as prized local amenities such as the South Melbourne Market.
South Melbourne is a fashionable, cultured, inner-urban neighbourhood located only 1 km south of Melbourne's CBD. It offers its inhabitants an inner city lifestyle, just a stone's throw away from the CBD.
1br from COMING SOON
2br from COMING SOON
3br from COMING SOON
---
Forge
COMPLETE – NOW SOLD OUT
Forge is situated within Melbourne's prestigious award-winning and well-established Yarra's Edge precinct by Mirvac. Bathed in natural light, discerning buyers appreciate the precinct's serene waterfront location, easy city access, green open spaces, riverside boardwalks and private marina facilities.
1br – SOLD OUT
2br – SOLD OUT
3br – SOLD OUT
---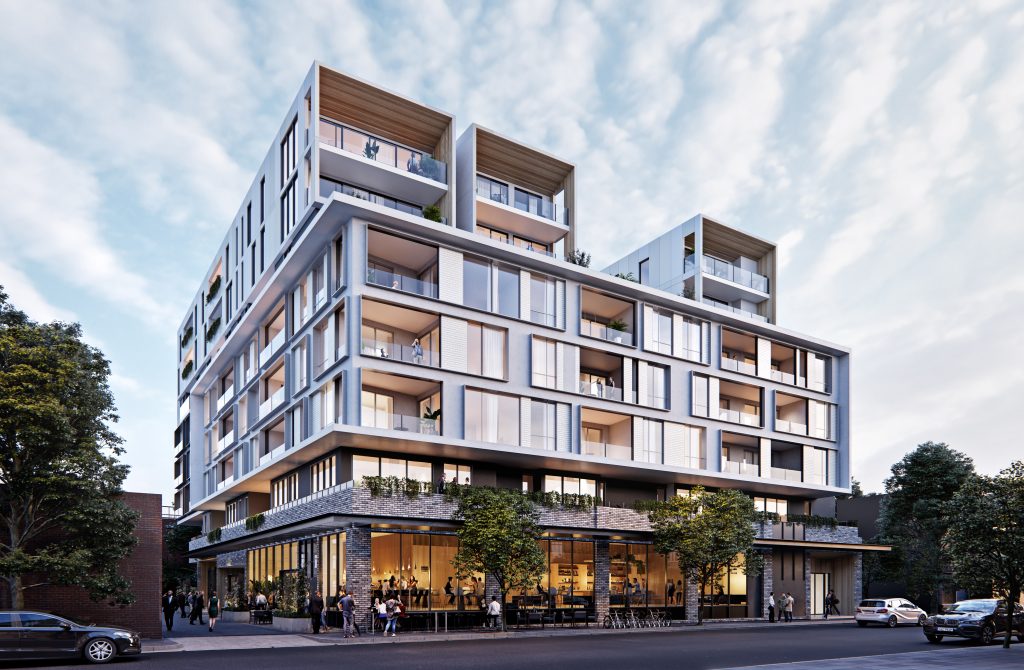 Lilix
Located just off Montague Street, running parallel to City Road within the Montague Precinct of the Fishermans Bend Urban Renewal Area. This project is an easy walk to trams, beaches, shopping, dining and the iconic Albert Park. The historic South Melbourne Markets offer an abundance of fresh produce and Crown Entertainment Complex is just blocks away.
1br – SOLD OUT
2br – SOLD OUT
3br – SOLD OUT
---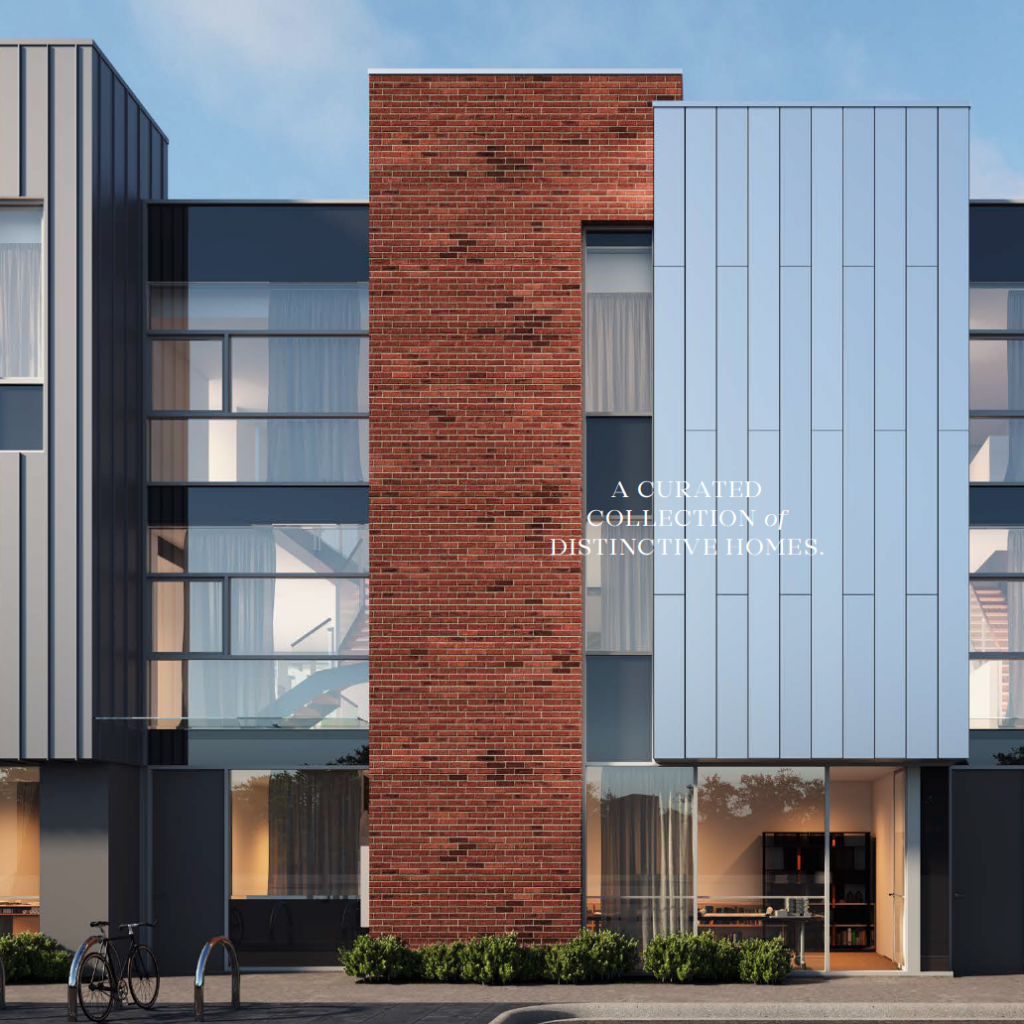 Cargo Homes
Seven distinctive flexible homes in Melbourne's waterfront village, Yarra's Edge. These homes have no owners corporation and have truly flexible living options. Some offer offices with external entrance and separate car parking on ground level.
These homes are now SOLD OUT
---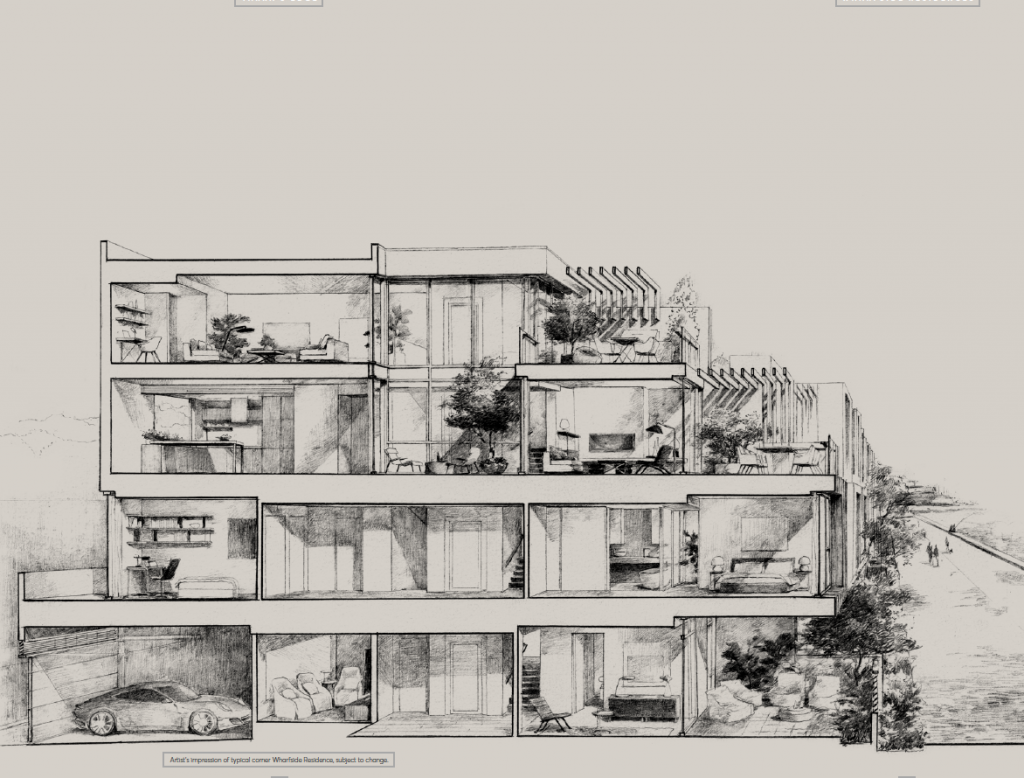 Wharfside Residences
Rare and final release in Melbourne's waterfront village, Yarra's Edge. These homes are river frontage with views over The Yarra and to the City that can never be built out. With luxury living over 4 levels the properties have no owners corporation, lifts for long term living and have truly flexible floorplans.
These homes started at $3.7m but are now SOLD OUT
---
South
This boutique development over 7 levels comprises of larger than average apartments designed predominantly for owner occupiers. Located in a quiet pocket in Fishermans Bend (South Melbourne) this project is in walking distance to everything. Only a few remain.
1br – SOLD OUT
2br – SOLD OUT
3br – SOLD OUT