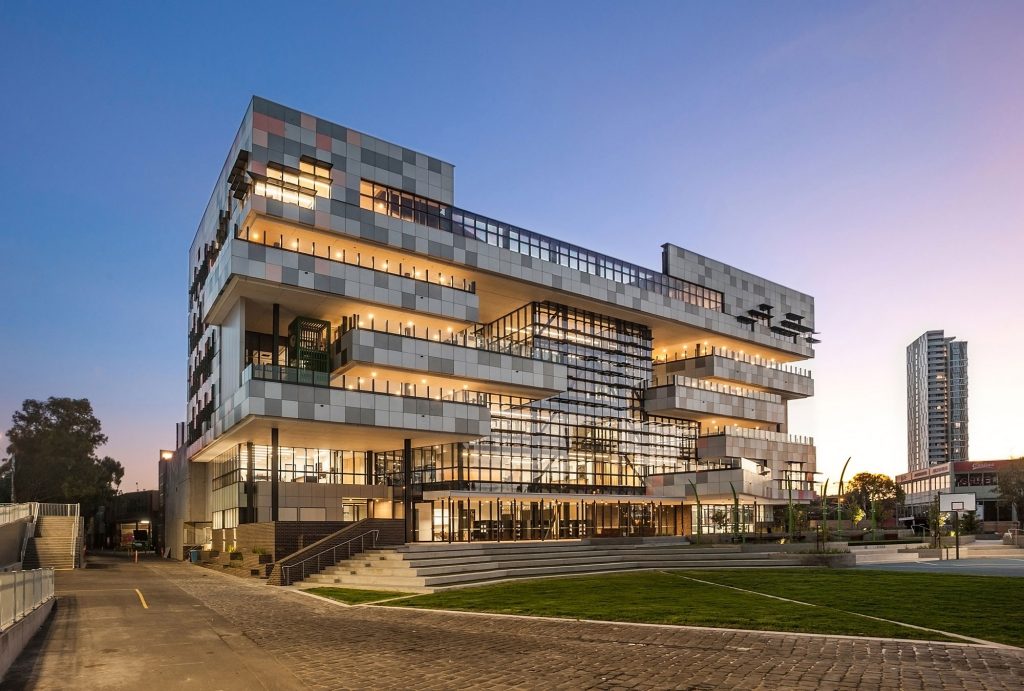 It's official!  We're great at design!  The latest nominations for World Architecture Festival Awards (WAF) has seen Australia's reputation for great design further enhanced.    We've long been recognised as a leader in architecture and design globally.  This is predominantly due to our use of innovation in the design process.  As a result, a number of local firms have received many accolades.
Since 2016 there has been an international spotlight on our very own slice of Melbourne, in Fishermans Bend.  South Melbourne's new primary school has received awards for Future Project of the Year and Education, Future Projects, as a category winner at the World Architecture Festival (WAF). The school's architect, Hayball, has again made the shortlist for the 2018 awards in the Completed Building category.
The school's key innovation is the unparalleled integration of the shared facilities that connect the school to the rest of the community efficiently and reliably. The government funded primary school is an educational hub for 525 students. The development includes features like an early learning centre and multi-functional community rooms.  Other great design elements include community facilities such as a maternal and health care centre and an outdoor and indoor multi-purpose sports court.
The Fishermans Bend population is growing by around 3000 residents per year.   Availability of amenities that cater for the wider population is extremely important in any community.  Therefore developments like the South Melbourne Primary School make the prospect of medium and higher density living more desirable.   As a consequence the standard of inner city living improves due to the utilisation of smart design and spaces.  Because of these changes we see an increase in the desirability of properties in Fishermans Bend.
LINKS
World Architecture Festival nomination – CLICK HERE
Hayball Architects Project information – CLICK HERE
Properties for sale in Fishermans Bend – CLICK HERE