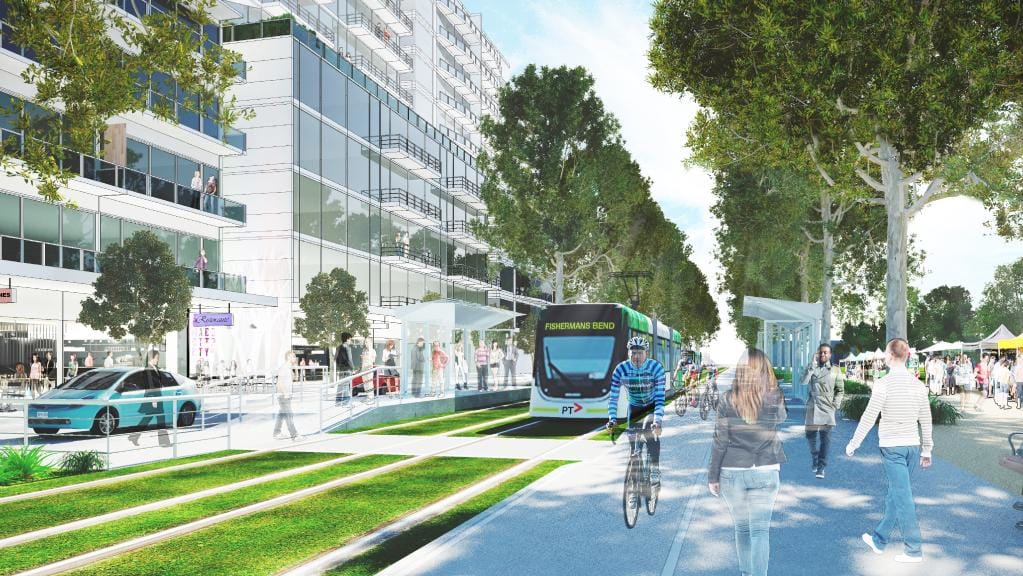 Looking to relocate somewhere closer to the central business district? Perhaps you're checking out  South Melbourne apartments at the moment to see which ones tick off all the factors on your checklist: proximity to your work location, accessibility to transportation, and a nice, safe environment.
If those are your deciding factors, it would be best to consider living options in Fishermans Bend.
Currently Australia's largest urban renewal project, covering approximately 480 hectares across five precincts, Fishermans Bend blends the modernity of urban living and simple lifestyle in villages to create a well-designed community where 80,000 people can live, work and play in a pleasant atmosphere. This community is the ideal to find some work-life balance. Large open green spaces will be available for entertainment and recreational purposes, as well as state-of-the-art amenities to give you the comfort you need without needing to travel far. And as Fishermans Bend is set to have a walk score of 90 or greater, accomplishing your daily errands won't even require a car.
Additionally, the Victorian Government and the City of Port Phillip Council have committed to building a world-class public transport network to connect Fishermans Bend to the CBD. This means easy access to city life as well as plenty of job opportunities. Inhabitants get to experience the city-village-meets-coast lifestyle amidst a vibrant, diverse community and a rapidly growing economy.
The liveability, prosperity, and sustainability of Fishermans Bend is secured through careful planning and consideration for an increasing population all the while considering the emerging needs and aspirations of the community.
Indeed, the government's review of the Fisherman Bend strategic plan has been completed through rigorous research to ensure the sustainability performance. Height restrictions have been imposed as well to enhance the livability of the area. More developments are underway to actualise the vision of a healthy, vibrant community that not only provides its residents employment opportunities and services but also the space and comfort that they need to thrive in.
Fishermans Bend appeals as a work and lifestyle haven which is continuously growing as the demand for urban renewal areas increase. Now, is a good time as any to call it your home for the years to come.